The X5 pipeline is perfect for inspection of a wide range of pumped and free flowing applications such as poultry, meat, slurries and sauces. The system, which is available with product pipes of 2.5 and 3", is capable of offering excellent detection of a wide range of contaminants including all metals, bone, glass, stone and dense plastics.
The X5 Pipeline includes all of the standard features from the X5 range but has its own upgrades from the previous-generation model including; a removable cassette for easy cleaning, integrated safety sensors, and a capacitive 8" touchscreen; all in a small compact footprint designed to fit into the same space as an IQ3 metal detector pipeline.
The pipeline X-ray system is designed to be used within high-care or a high-temperature, high-pressure wash down environment, and has design elements to help improve hygiene and sanitation, including an IP69K ingress rating.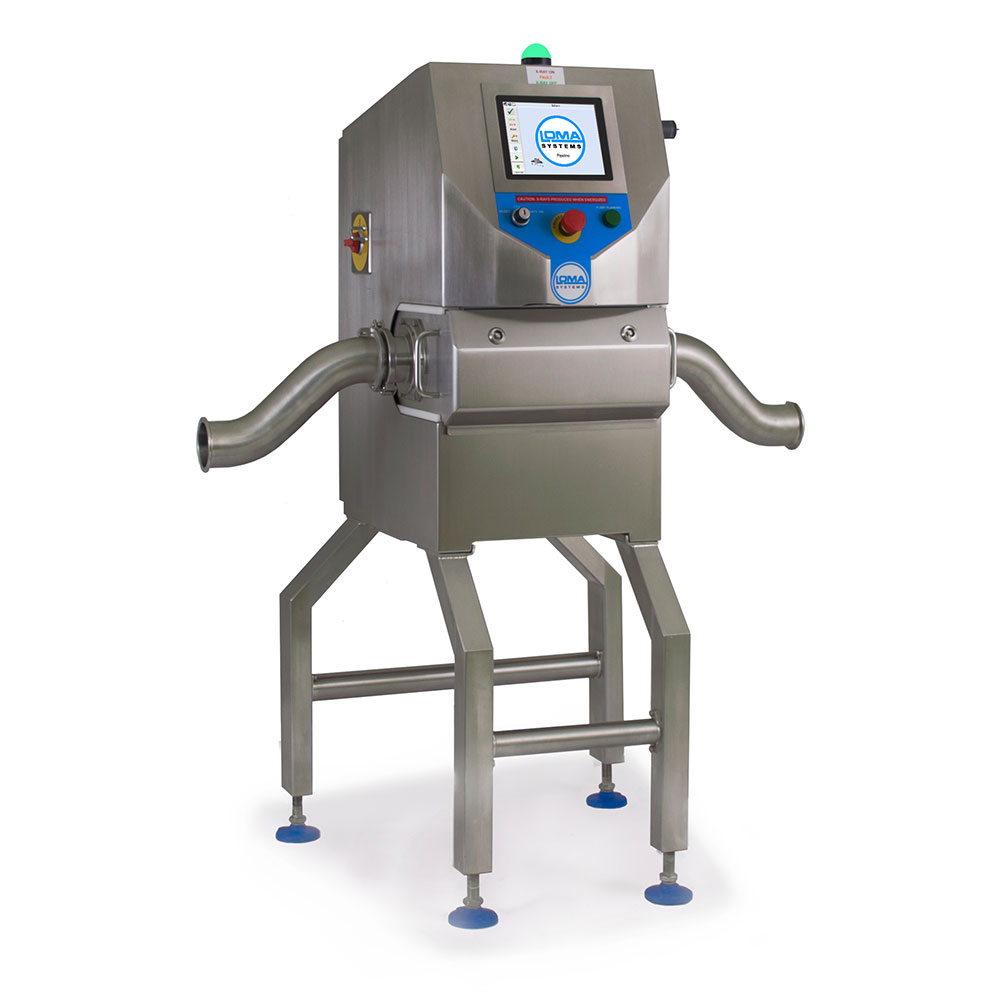 X-ray Food Inspection: Improved Safety and Quality
The X5 Pipeline is the next generation in food contaminant detection and can be used for a variety of applications. This includes use in pre-forming to protect other line equipment from damage caused by metal-contaminated raw product or more commonly to remove bone early within the production process.
Excellent Detection of Bone, Metals, Glass and Stone
The X5 Pipeline provides capability to inspect for bone, ceramic, glass and dense plastics. In addition it improves the detection levels of all metals in comparison to a pipe-line based metal detector.
Integrated Within the Filling Process Filling Machines
The X5 Pipeline is designed to be compatible with vacuum filling machine brands such as Handtmann, Vemag and Risco.
Reject Valves Increase Productivity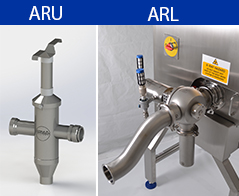 An ARU piston type or a ARL rotary arc valve are available for the X5 Pipeline. The ARU is typically implemented for soups, sauces and other flowing applications including meat. The ARL reject valve is normally used for whole muscle meat. Both types of reject valve automatically reject from the pipe without the need for costly line stoppage and blow-out to clean out contaminated product.
Ideal for these products
Dairy and Egg Products
Meat, Poultry & Fish
Additional Features
Check product integrity including counting and missing items
Features AAT Technology
Manufactured with LOMA's "Designed to Survive" philosophy
Lead free construction
Specifications
Material of Construction: 304 Brushed stainless steel
System Length: 400mm (Without Reject)
Line Height Option: 750 – 1000mm (+/- 50 adjustment)
X-Ray Output: 100W (50kV 2 mA)
IP Rating: IP69K
Pipe Diameter ("): 2.5″ | 3″
Speed Range: 20 – 80 m/min
Supply Voltages: 85 to 265 V, single phase 50/60Hz, neutral & amp;Earth
Cooling: Vortex (requires compressed air connection)
Operating Environment (standard): 10 – 35°C (50 – 95 °F)
Operating Environment (warm-up enabled): 0 – 10 °C (32 – 50 °F)
X-Ray Safety: Leakage less than 1 μSv/h
Reporting: Event, Batch, Shift
Data Retrieval: Via USB, Ethernet