The IQ3X Variable Frequency metal detector search head is designed to inspect products for metal contaminants in the food and packaging Industries.
The system offers a Dual-Line key pad display for simple operation and the Auto-Learn feature, saving time by easing product set-up.
The IQ3X offers optimized mechanics to deliver performance improvements for even difficult to handle metalized film by using variable-frequency detection (31 to 937 KHz).
Variable Frequency Provides the Best Detection Levels
The IQ3X is built using Loma's revolutionary Variable Frequency technology that allows detection levels to be optimised around a wide range of differing product conditions, including whether they are wet or dry.
Product Learn Provides Simple and Fast Set-up
Type in your product details, initiate a learn, and pass a pack several times and the IQ3X is automatically set-up and ready to inspect for contaminants. Fast, simple and accurate.
Robust "Beyond" IP69K rating
An improved lip, screen, and new blue sealing arrangement, combined with ultraharsh
mechanics proven from the IQ3+ range, make this one of the toughest and factory friendly metal detectors on the market
Ideal for these products
Other / General Industries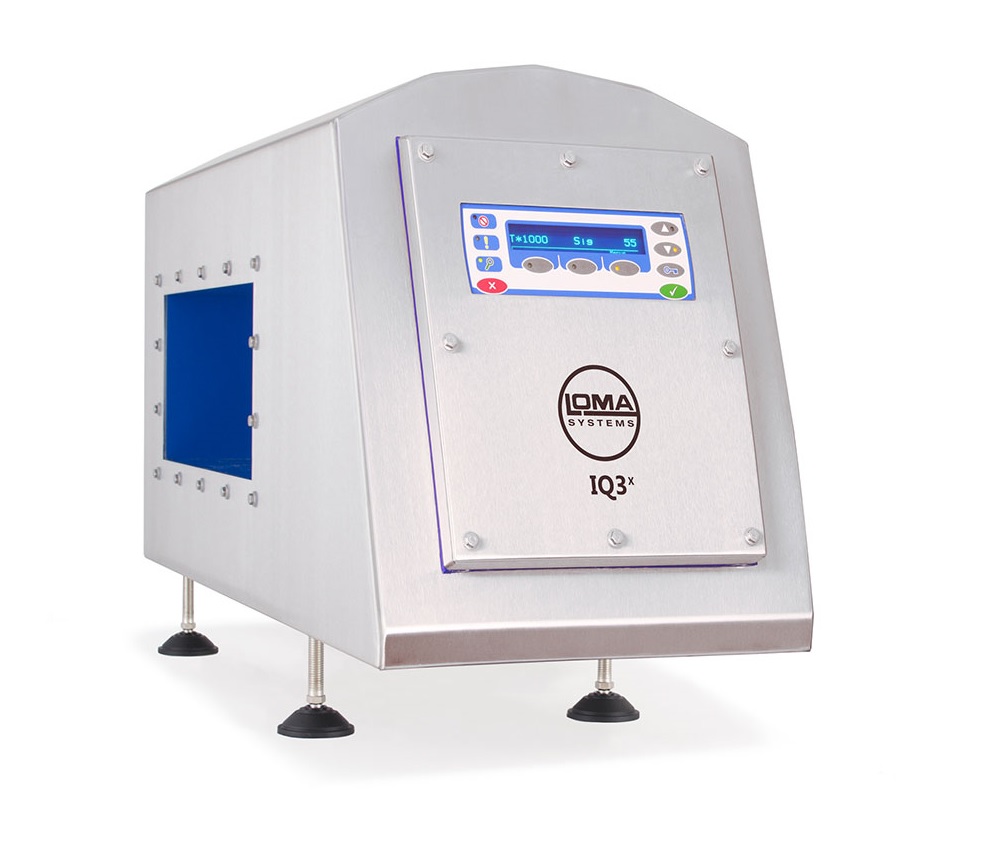 Additional Features
Supplied with reject signal output
Made with 304 stainless steel
Specifications
Material of Construction: 304 Brushed stainless steel
True Variable Frequency: 31 to 882 KHz
Supply Voltages: 100 to 240 V, single phase 50/60 Hz, neutral & Earth
Power Consumption: 20 VA
Temperature Range: -10 to +40 °C (14 to 104 °F)
Humidity: 0 to 95% Relative Humidity (Non-condensing)
IP Rating: IP69K
PVS Enabled: Yes
Fail-safe Capability: Product Registration, Reject Confirmation and Bin Full Sensors Only
Communications Capability: Serial Communications (RS422) , Optional Lantronix Serial to Ethernet converter (Both compatible with Loma ENet.)
Note: Both above are compatible with Loma ENet only. There is no USB or TRACS capability